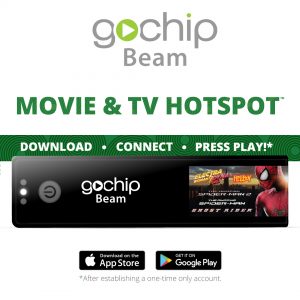 Introducing our newest service…. GoChip Beams!
The GoChip Beam device contains a rechargeable battery, a WiFi broadcaster and either five movies of a similar genre or a season of television. After downloading an app and connecting to the GoChip Wi-Fi signal, up to eight
simultaneous users can stream any movie or episode stored on the device to Apple and Android tablets or mobile devices as well as Mac and Windows laptops and desktops.
We're starting out with 40 GoChip Beams for all ages! Search for "GoChip Beam" in our online catalog, or visit this link to put a title on hold today! bit.ly/2vrkI4N
#gochipbeam #moviehotspot #wifi #librariesofinstagram #new #mymarionwv