Teacher Library Cards
Sign up for a MCPLS Teacher Library Card and receive two special benefits:
No late fines
30 day material check outs
It's free! Stop by one of our locations to sign up for one today- you can even fill out a preliminary online application to speed up the process. Already have a card? It's easy to switch your account without your card number changing! All you need is your Board of Education ID or Private School ID Badge.
Curated Collections & Assignment Support
Is your class working on a project? Let us know! We can put together a special collection of library materials based on the topic(s) that you need!
Examples: WWII History, Biographies, Science Fair Projects
If you are assigning a book report or other project, please let us know ahead of time and we will make sure that we have appropriate materials in stock for your students!
Library Tours & Class Visits
We offer library tours for classes, as well as instructional time about our databases, services, and how to evaluate research sources for credibility. We can also offer special story times depending on staff availability.
MCPLS offers access to the same West Virginia Library Commission databases that the schools have. Teachers and students can access them from the library or from home. We have professional staff who can train you in how to utilize these resources!
Classroom Sets of Books that You Can Borrow
Borrow Classroom Sets of Books
MCPLS has sets of books for all ages called "Media Kits" that can be checked out by educators!
Titles include Newbery Award Winners and Honor Books like Wolf Hollow, Holes, and The One and Only Ivan, as well as books for Young Adults like Caraval, The Outsiders, Ready Player One, and Turtles All the Way Down.
There are more than 50 "kits", and our collection is always growing! These kits are also great for book clubs: we purchase and catalog sets of books for the Fairmont Senior High School book club throughout the year! If we don't have the book you're looking for, just ask— we will do our best to fill your request!
CLICK HERE for a list of kits!
Online Resources
MCPLS has a variety of great online resources for teachers, which include:
Language Learning Software with ESL options
Scholarly Journal Access
Encyclopedias
Book recommendations
Job Help
Newspaper Articles (including The Times West Virginian)
CEU Classes
College Prep Tests
For a complete list of what we offer, including links to access, visit the Research Tools section of our website!
STEM Programming & Makerspace
Not only is our programming free of charge, we come to you! We provide lesson plans and all supplies needed– we can even customize visits to match your current classroom needs and curriculum! With MCPLS your students can build 21st Century skills, but still have fun in the process.
At this time we offer classes in:
Lego Robotics
3D Printing
Ozobots
Click here for a brochure about our STEM Programming!
Our Makerspaces feature all of the above, plus sewing classes, Circuit Scribes, Cubelets Robots, Blocks Rock!, Turing Tumbles, and more!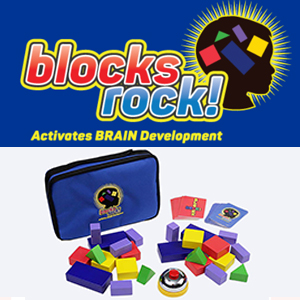 Blocks Rock!:
"Blocks Rock! is the competitive educational game in which two players, or two teams of players, compete to build a color-and-shape-specific structure in the shortest amount of time." –Blocks Rock! Website
Visit their website for more information and the benefits of using Blocks Rock! in your classroom!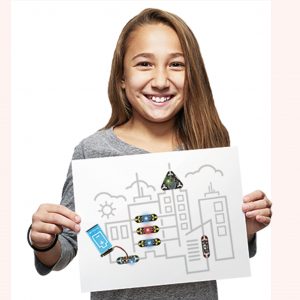 Circuit Scribes:
"Let your creativity merge with science as you build exciting circuits using our Circuit Scribe conductive ink pen, sweet magnetic modules, and plain old printer paper. By placing the paper over a steel sheet, included in every kit, your paper becomes the base for blinking lights, beeping buzzers, and whirling motors." –Circuit Scribe Website
Visit their website for more information and examples of how you can use Circuit Scribes in your classroom!
Cubelets Robots:
"Cubelets are the world's first robot blocks! Uniquely designed, individual blocks are robots that snap together with magnets, teaming up to create thousands of novel robot constructions, each with new behaviors." –Cubelets Website
Visit their website for more information and examples of how you can use Cubelets in your classroom!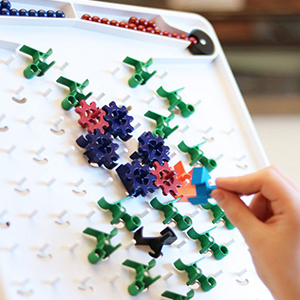 Turing Tumbles:
"Build marble-powered computers! Turing Tumble is a revolutionary new game where players (ages 8 to adult) build mechanical computers powered by marbles to solve logic puzzles. It's fun, addicting, and while you're at it, you discover how computers work." –Turing Tumble Website
Visit their website for more information and examples of how you can use Turing Tumbles in your classroom!