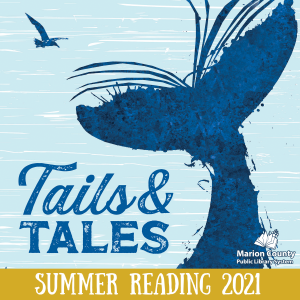 It's hard to believe that it's almost time for our 2021 summer reading program, "Tails and Tales"!
Summer reading sign ups have begun, and can be done by filling out the registration form HERE (please contact your branch if you need assistance). This will be our second summer with Bookpoints, which lets you track what you're reading, participate in activities for all ages, and keep up with what's happening at your branch, all while earning fun badges!
For more information, visit our summer reading website at mcpls.bookpoints.org, or click here to see what events we have planned!