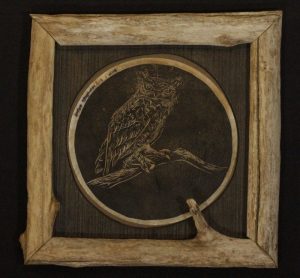 Join us at the Marion County Public Library (Fairmont) now through the end of August for an exhibit by WV Artist Eddie Spaghetti! Eddie Spaghetti uses woodcut printmaking (carving a slab of wood, then inking the surface) on homemade paper to create his intricate works of art.
For more information about Eddie, visit his website!
This exhibit is part of Fairmont Arts week: visit their Facebook Page for details and events.